There may be times when you simply would rather manually add an account than linking it. If you choose to manually add an account, follow the steps below.
1. There are two ways you can find where to link accounts. You can either find it on the "Dashboard" or click on "Accounts".

2. From here, click on "Add Manual Account".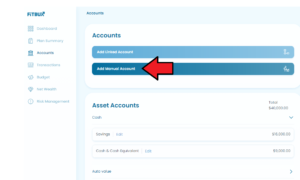 3. On this next screen you will be add the necessary information.